The Waunakee school district's incentives for staff to retire early resulted in what administrators had sought – about twice the number of retirees in 2022 than in a typical year.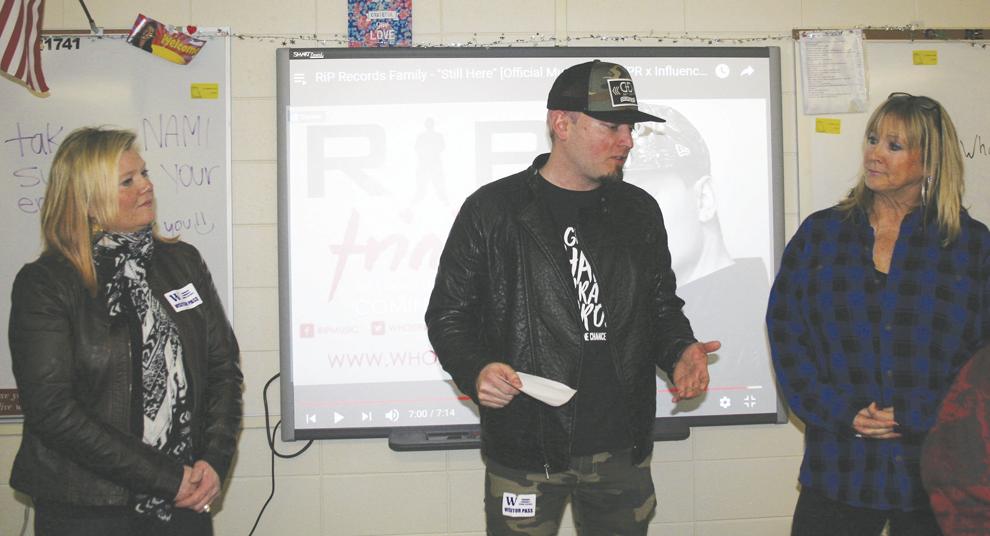 "Typically we would have retires in the low 20s across employee groups," Brian Grabarski, human resources director told the Tribune. "It's not uncommon for us to have in the teens."
Thirty-one district staffers ended their careers with the district, including 13 teachers, 11 from Waunakee High School, and 18 hourly employees such as classroom assistants, crossing guards, or administrative support staff.
"The average teacher age of retirement was 58 and they had about 21 years of service," Grabarski said, noting the average age for the hourly employees was closer to 64.
"That's a lot of experience lost in that group," he said.
The board of education approved a five-figure retirement incentive for teachers early this year in an effort to reduce salary expenditures over upcoming fiscal years. The incentive for a fully vested retiree was $38,000 to be deposited into the Health Reimbursement Arrangement (HRA) account.
Administrators proposed the strategy to make funding available to offer compensation increases in the 2022-23 year to returning staff, as the retirement would result in reduced salary expenditures.
The state budget provided the school district with no increase in their revenue-limit authority through 2023. Waunakee and other districts were left to consider spending cuts or a reduced workforce and increased class sizes.
The first year of a replacement teacher saves the district approximately $35,000, and over two years, would cut the general fund expenditures by $68,000.
The district aimed for about two years of retirements in 2022. Teachers had until March 1 to indicate whether they would take the early retirement, Grabarski said.
He cited a number of reasons teachers might find the incentive inviting. First, about a third of the district's employees are in the last part of their careers, Grabarksi said. The COVID-19 pandemic has been challenging for all, including teaching staff who had to make profound changes in how they educate students, first teaching remotely, then in a hybrid format and then in person again, he added.
"Then we kind of made that next step, how you're bringing back students that have had a disrupted educational experience for over a year, and you're trying to have them in person again," Grabarski said
He said many were ready to retire and just recharge.
As other school districts – and all employers in general – face a shortage of workers, Grabarski said the Waunakee district has been able to fill those vacancies, and in the teaching world, the it is seen as a destination.
"We have a wonderful geographic location, but we're well-resourced and high performing. We're a district people want to work in," Grabarki said.
Currently, Waunakee teachers are paid above average for Dane County teachers, he added, with the current starting salary at $46,172. The district also offers a competitive benefits package that includes an employee wellness clinic.
"We have beautiful facilities," Grabarski added. "In cases where facilities are not as good as what we had hoped, we are engaged in positive conversations with our community about referendums."
Waunakee's school budget is also in a good position, and the classrooms are equipped with technology. Student achievement is high, as is involvement in extracurricular activities.
"The chance to be in a place that's doing good work with students, and having a community that is very supportive of education and interested in education makes this a place where teachers want to come and work," Grabarski said.
The district has structures in place to ease the transition between employees. For teachers, the Professional Learning Community structure, where teachers work on teams together on planning and evaluating student performance, helps bring new teachers up to speed as resources and knowledge are shared, Grabarski said. Custodial and maintenance staff work alongside supervisors who provide on-the-job training.
Of the retirees this year, five were administrative assistants with an average of 25 years with the district.
"That's also a group where we have 39 in the district, and 18 of them are older than 55. That's something we've got to be prepared for. They're definitely entering that retirement age as a group," Gravarski said.
Hourly employees are more challenging to recruit and retain, according to Grabarski who said through this school year, the district has not been able to fully staff those positions. And even in the certified group of teachers and administrators, the number of applicants is lower.
"We're not getting the number that we used but, but fortunately, we are still getting applicants," Grabarski said.
Teachers and classified staff retiring this year include: Valerie Clevinger. Monica Dedrick. Deb Endres, Jay Farnsworth, Gary Frederickson, Julie Gross, Kristeen Hanson, Pam Knutson, Mary Paulson, Julie Peterson, Alyson Schaefer, Tina Trumbower, and Debbie Walker.