On April 17, 1945, Lillian Larson of Cambridge received the telegram that all military families dreaded: "The Secretary of War desires me to express his deep regret that your son Pvt. Larson Robert A died 5 Feb 45 while a prisoner of war of the German government."
Robert Arnold Larson served during World War II, and later became a prisoner of war. Larson's life's history was gathered by Russ Amacher of the Cambridge Historic School Museum, and shared with the Cambridge News/Deerfield Independent.
Larson was born May 3, 1923 in the town of Pleasant Springs, Wisconsin to Ruben and Lillian Larson. He attended Rockdale public school and Cambridge High School.
Larson was baptized in Western Koshkonong Lutheran Church and went through confirmation in the Lutheran church in 1937. He was a member of the Luther League, an organization for young people in the church.
Larson entered service on March 19, 1943. He trained at Fort Sheridan, Illinois, Fort Jackson, South Carolina and Camp Atterbury, Indiana.
In March 1944, James Salango, a U.S. Army Chaplain wrote to Larson's parents from the Army Air Forces Training Center in Miami Beach, Florida that Larson had attended his recent service.
"He seemed to be a fine boy," Salango wrote. "I am sure you are proud of him."
In October 1944 Larson shipped to Europe with the 106th Infantry division, 423 regiment.
In December 1943, Germany attacked advancing Allied forces in what became known as the Ardennes Counteroffensive, or the Battle of the Bulge. Hitler's goal was to regain lost ground in Belgium.
The ensuing campaign was one of the costliest conflicts in U.S. military history, with nearly 81,000 American soldiers killed, wounded or missing. Larson was reported missing on December 17, when he, along with his friend Private First Class Wayne Hartman of Cambridge were captured by German forces.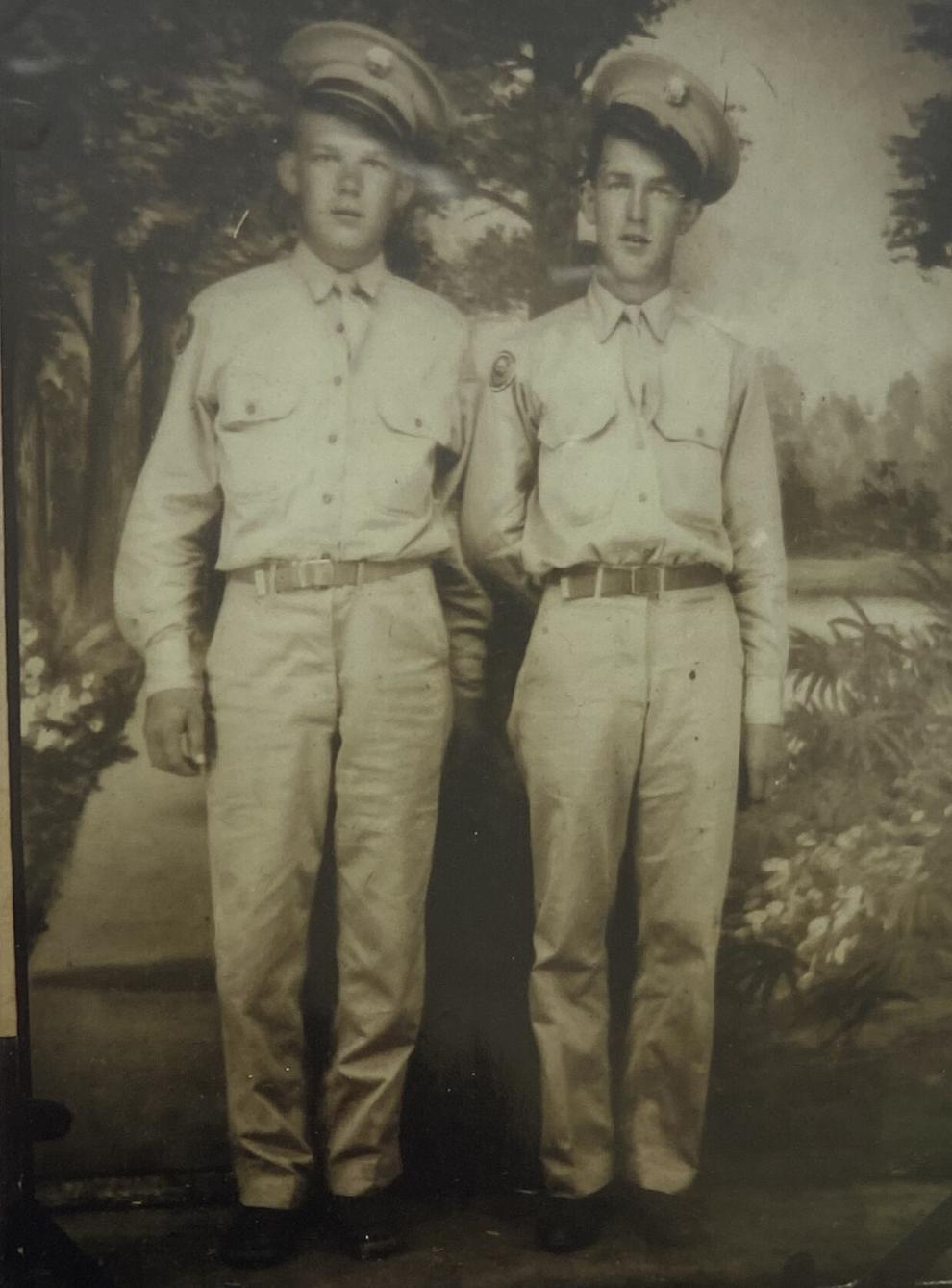 Hartman, who survived captivity and would later return to Cambridge, described the march to the prison camp as a brutal experience.
They ended up at Stalag IX-B, a prisoner of war camp described by the U.S. Holocaust Memorial Museum as one of the worst in Germany for British and American prisoners.
Larson wrote in a card received on March 3, 1945 that he was doing well, the Wisconsin State Journal reported. The card was written on January 16, 1945 from a German prison camp.
On March 4, 1945, the U.S. War Department informed the Larsons that their son was a prisoner of war of the German government. By then, the young private had already passed. He died on February 5, at the age of 21.
The U.S. War Department said that Larson died of unknown causes. Hartman told newspapers at the time that Larson died of starvation as a prisoner of war.
"Some men just couldn't eat the kind of or the excuse for food which was dished out to us," Hartman told the Wisconsin State Journal in May 1945. "He died as a result of malnutrition."
Larson was one of 7,038 men from Wisconsin, according to the U.S. Army Center of Military History, who died in World War II.
Larson is buried in the Rockdale Lutheran Church Cemetery. The order of service for Larson's memorial included this Bible verse from his confirmation, from the book of Isaiah:
'"But now thus saith the Lord that created thee, O Jacob, and He that formed thee. O Israel. Fear not: for I have redeemed thee, I have called thee by thy name; thou art mine." Is. 43:1.'
Robert Larson is one of six soldiers from the Deerfield and Cambridge areas who will be featured in the 2022 edition of "We Shall Not Forget," an annual salute to local veterans published each November.