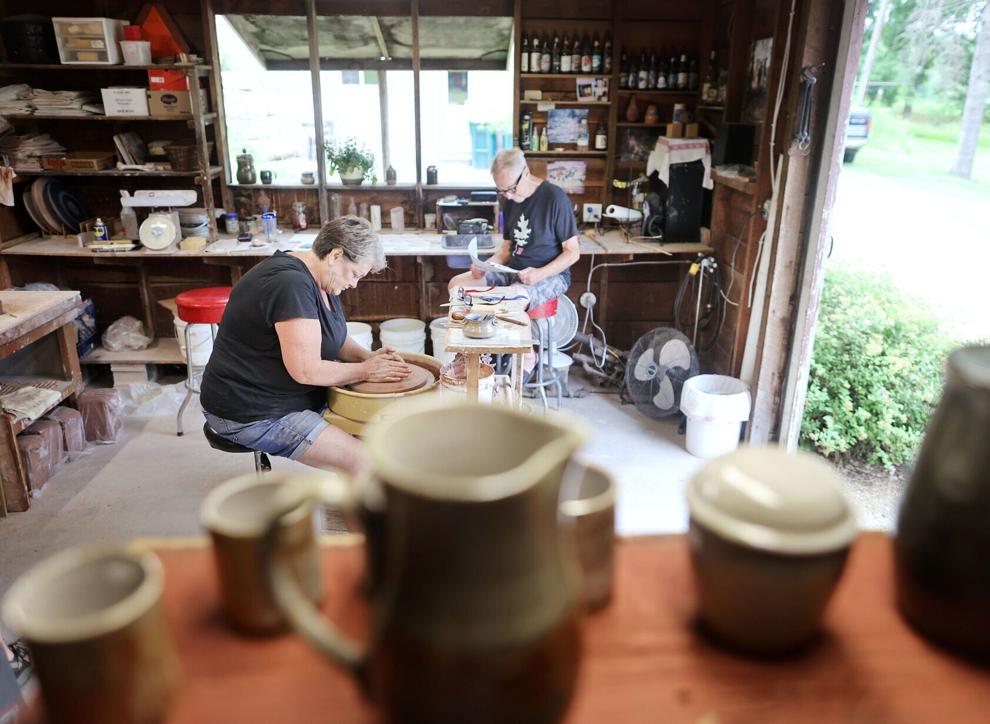 Edgerton has long celebrated Tobacco Heritage Days. And part of its annual festival is a day to learn about local art history and to create with clay.
Tobacco Heritage Days runs Friday, July 15, through Sunday, July 17, at Racetrack Park, 900 Stoughton Road, with food trucks, softball and baseball tournaments, kids activities, a tobacco ax throwing contest, a parade, and other activities. More information on the festival is at edgertontobaccodays.com.
Edgerton Clay Day Art & Pottery Festival
The Edgerton Clay Day Art & Pottery Festival is a featured event during Tobacco Heritage Days and will run from 9 a.m. to 4 p.m. Saturday, July 16, at the park.
Local artist Doug Lubke helps organize the art and festival. He said attendees can expect to "get their hands dirty and learn how to work with clay, do their own projects and learn about the pottery history of Edgerton. It's about highlighting the history that a lot of people don't really know about and trying to relate that present day and using actual clay from Edgerton."
There will be pottery wheel lessons, and attendees can create objects with clay. There will also be clay stomps where people in bare feet literally stomp on the clay.
"It's an old process that was done to condition the clay," Lubke said.
There will also be a presentation of art history in Edgerton and surrounding townships by retired teacher Fred Maves. He will talk about how artists started flocking to Edgerton and surrounding towns in the late 1800s and into the next century. Artists were attracted to the area's natural clay, Lubke said.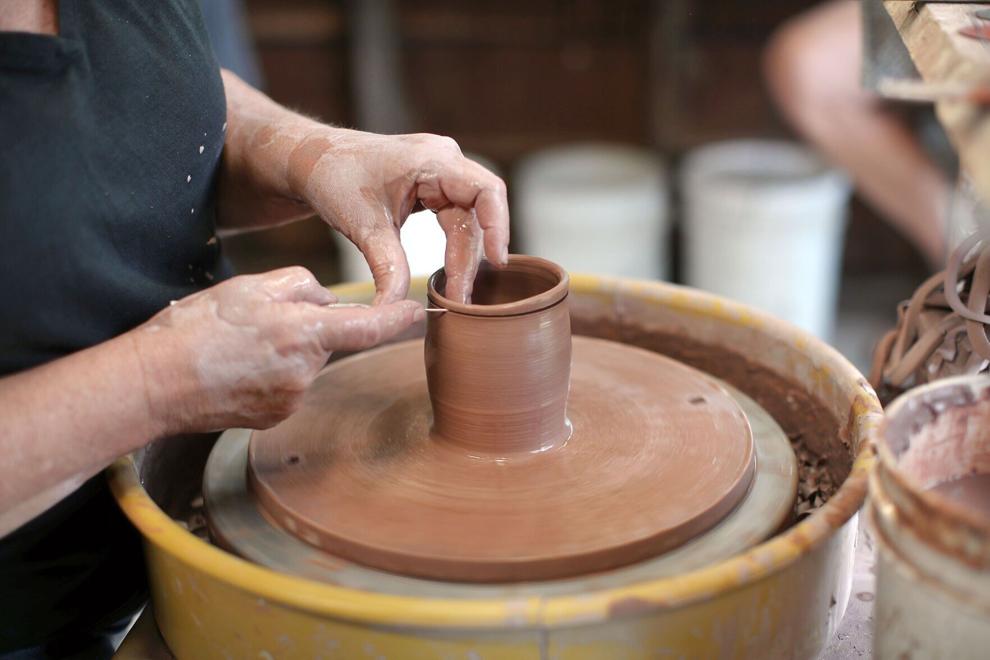 "The most famous was probably Pauline Jacobus. She started slip casting, which is to use the mold and slurring it (molding two hard clay pieces together)," Lubke said.
Born in Chicago, Jacobus opened a pottery shop in that city called Pauline Pottery, in 1883. She and her husband, Oscar, relocated it to Edgerton in 1888.
Another local artist, Willard Pickard, relocated to Edgerton in 1893. He had been an employee of Jacobus' in Chicago. Pickard's name lives on in the name of Pickard China, an Edgerton-based china distributor.
Tobacco Heritage Days
Tobacco Heritage Days organizer Kyle Furseth said the three-day-long event rebounded last year after pausing in 2020. He said the hope is to continue to grow the festival into the future.
"We're trying to keep things bigger and better," Furseth said.
Furseth said a part of that growth is the live music, will start Friday on the side stage with Cactus Mother at 5 p.m. and RailHopper at 7:30 p.m. Saturday musical acts at the side stage will include Gary the Band at 1:30 p.m. On Saturday, there will be a lip sync and talent show at 11 a.m. Jo Dee Messina will be the headlining musical act at 9:30 p.m. Saturday on the main stage. Bree Morgan Reloaded will open the main stage at 5:30 p.m.
The live music Sunday side stage acts include Mourning Dayze at 3 p.m. and Dan Reilly at 7 p.m.
Rascal Run
The festival will also have the Rascal Run at 8 a.m. Saturday with a 5K run/walk and a 1-mile run/walk. Proceeds will benefit the Edgerton cross country team. Signup for the Rascal Run is at runsignup.com /Race/Events/WI /Edgerton/Edgerton RascalRun. Registration ends Thursday, July 14.
Other activities
Tobacco plants from local farmers will be judged at noon Saturday. Also on Saturday will be a car and truck show all day, a pie and ice cream social starting at 9 a.m., a trap shoot and a little league tournament.
Sunday will include the annual parade at 11:30 a.m., a pie-eating and adult bags tournaments that both start at 2 p.m. and a tobacco ax throwing contest at 3 p.m. For the kids on Saturday, there's a big wheel race at 11 a.m., the "Dinosaur Dimensions" show at 2:30 p.m., and face painting and a kids pedal tractor pull at 2:30 p.m.
Sports
For sports enthusiasts, a men's softball tournament starts Friday evening and continues Saturday and Sunday. A women's alumni softball game will be at 6:30 p.m. Friday, and a little league tournament will start Friday evening and continue Saturday.
There will also be Edgerton fast-pitch softball games Saturday afternoon. The varsity baseball team will play Baraboo at 6:30 p.m. Saturday, and the Albion Tigers Home Talent League team will hit the field at 2:30 p.m. Sunday.